Awesome, Yet Inexpensive Gifts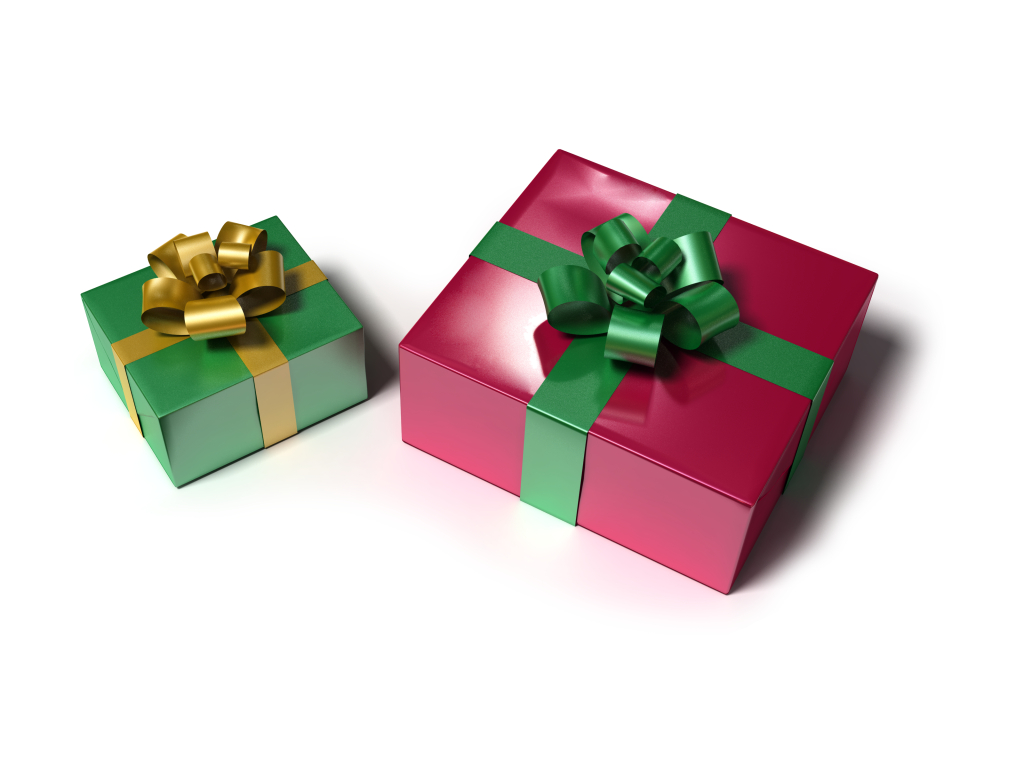 Gifts that convey the priceless feelings of love and friendship
Christmas and the holiday season is a time of joy, excitement, goodwill, love, and ... overspending. Gift giving should be a joyful, pleasant, heart-warming event. The experience is more or less ineffective if you spend December in a rush of shopping for gifts that are not likely to be used or appreciated and you further complicate the issue by purchasing those gifts with a credit card, loans, or by raiding your emergency funds.
So, before we even continue with suggestions for awesome yet inexpensive gifts, take a few moments to be honest about the gifts you intend to buy. Are there some gift exchanges that no longer hold meaning for you, or that would stretch your budget to the credit card point? Now is the time to honor the needs of yourself and your family and have the courage to kindly and politely step away from gift exchanges that you either secretly resent, find meaningless, or that you simply cannot afford without borrowing money for the purchase. Your self esteem and your budget will be grateful.
Last year, The Fat Dollar posted an article, Inexpensive Gift Ideas , listing frugal gift ideas. Take a look at the article for many great gift ideas.
To make a gift meaningful will take some thought.  A great gift will acknowledge or celebrate a cherished aspect of the person who is receiving the gift.  Avoid giving a gift that implies that you are wanting (or trying!) to correct some fault in the recipient. Gifts such as diet books, scales, housecleaning products, exercise equipment, self-help books, and so forth should only be given if they have been specifically requested.
Here are some more ideas to fire up your creativity and inspiration for getting the perfect gifts for your loved ones.
1. Make a family calendar with the birthdays, anniversaries, and other special family days printed on the calendar. Free templates for the calendar are available from WinCalendar (http://www.wincalendar.com/word-calendar-templates.htm), and Calendarlabs.com (http://www.calendarlabs.com/) to name a few.
2. Take photos of the cherished family pet, print them at a do-it-yourself or while-you-wait lab, such as the ones at Walmart or CVS. Make sure the photos are sharp, colorful, flattering and have little to no background clutter. Include a photo of favorite toys, and other special characteristics of the pet. Use a photo editing program to crop and clean up the photos if needed. Put these in an album - add titles and dates if you like. Choose one to frame.
3. Take photos of the family home and lawn, even the family car, (see hints in #2 above) and put these in an album. If you have photos of previous cars or homes and/or photos of the current home over the years, include these.
4. Ten Thousand Villages (http://www.tenthousandvillages.com/) has frequent clearance items selling for less than $10.00. These are handmade items from artesians in mostly third world countries and make a very unique gift.
5. If you love to cook or bake, give a coupon for a month's worth of freezer dinners, or perhaps even a meal-a-month coupon. You can also do the "gift for each month" with cookies, pies, breads, or anything else that you enjoy baking and you know the recipient really enjoys.
6. Most women will adore you if you give them an assortment of dark chocolates. Buy chocolate bars and make your own label sleeves on your printer. (A sleeve wraps around the bar but does not replace the wrapper.) Have each sleeve say a message like "I love you" or get really creative and specialize the saying on each sleeve.
7. If you have older kids, make a "book" of your favorite sayings, quotes, and thoughts. The more they have heard you say the lines in the book to them, the more special the book will be, so just jot down your everyday words. You can make it humorous, sentimental, or take any slant that feels natural to you. Use one of the small photo albums and insert the pages, photos, and pictures to make your book.
8. If you know someone very well, then take idea #7 and make a book of that person ... quote them, perhaps have photos of their interests and everyday lives, their music taste, vacation favorites, etc. ... anything that communicates the person and their personality and individual tastes. You could even make a book that tells the person what they have meant to you.
9. I'm not sure how "awesome" this one is, but it's something the kids can make. I got the idea from the Cottonelle give away of a toilet paper storage box. Take an empty oatmeal container, cover it with pretty wallpaper or other designs, perhaps painting the edges, and put a couple of rolls of toilet tissue in it. The oatmeal container makes a perfect holder for two standard sized toilet paper rolls. Of course, this is probably a gift best reserved for the grandparents since it is questionable whether your casual friends would appreciate this type of gift!
10. If these ideas don't get you started, then try some of these sites for ideas:
63 Gift Ideas for Under $10.00 (http://www.betterbudgeting.com/articles/money/63giftsunder10dollars.htm)
Ultimate Gifts Under $10.00 (http://www.goodhousekeeping.com/holidays/gift-ideas/gift-guide-under-10#slide-1)
Mabel White's 101 Gifts to Make for Under $5.00 (http://www.mabelwhite.com/GiftIdeas.htm)
Merry Christmas, Happy Holidays, and happy gift giving!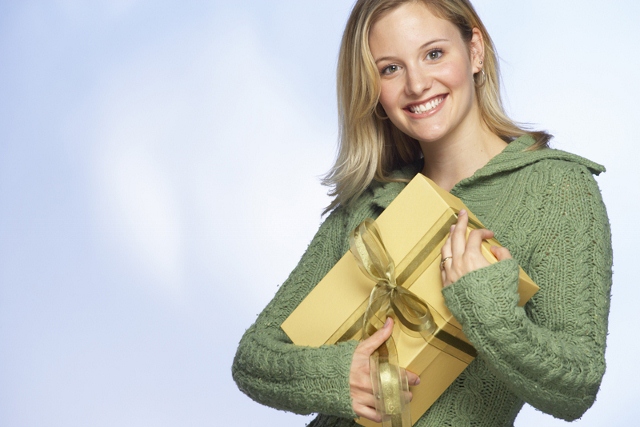 Remember the meaning behind the gift giving and you will have an easier time staying within your budget. That's The Fat Dollar way!
Images courtesy of Microsoft Images
---
RECOMMENDED BOOK
Your Money or Your Life by Joe Dominguez and Vickie Robin
9 Steps to Transforming Your Relationship With Money and Achieving Financial Independence.
Are you working to make a living or working to make a life? Change the way you treat money and think about money. Revolutionary, inspiring and empowering nine-step program for transforming your relationship with money and achieving financial independence. This book is a classic and has changed many lives and Amazon readers give it a 4+ star rating (out of 5)!
---
THE COMPLETE TIGHTWAD GAZETTE by Amy Dacyczyn
....This is one of my favorite books.
Although a little quirky sometimes, and sometimes a little extreme, this book has many great ideas for spending less on low priority stuff so you'll have more money to spend on high priority stuff (like college, or a house!) The author, Amy Dacyczyn lived her dream of having a large farm house and many happy kids all while working from home and learning how to be creative and frugal. Amy's background in graphic design makes her approach to saving money simply delightful. The best part for me was the wonderful tone of family love that weaves throughout the book. Very creative and fun book and VERY THICK! You will definitely get your money's worth in simple living tips and money saving tips with this book.
---
Tony Robbins - Money - Master the Game - 7 Simple Steps to Financial Freedom
This is a fairly thick book filled with both inspirational and detailed information on how to manage and invest your money.
---
THE COMPLETE IDIOTS GUIDE TO BEING A CHEAPSKATE by Mark W Miller. Help with saving money on travel, gifts, home items and more in the traditional "complete idiot's guide" format.
Books are offered in association with Amazon
The Fat Dollar Ideas
In the Kitchen - grocery shopping, cooking, planning ... get some Fat Dollar Ideas
Vitamins and Fruit Juice - save $63.87 a year and 20,440 calories
Recipes for Stale Marshmallows
How to Re-Crisp Stale Ready-to-Eat Cereal
Save Money on Food with Inexpensive Clothespins
In the Home - tips and ideas to save money in your home
Make Your Own Shampoo and Rinse - Herbal or Plain
Microwave Muffins - Worth the Energy Savings? - the experiment and the recipe
The Washing Soda Experiment - Can You Make Washing Soda from Baking Soda?
My Failed pH Test: Making Washing Soda - The Unexpected Find
Save Money on Anti-Aging and Skin Care Creams
Stop Comparing and Just Enjoy Your Life
Self-Employment - The Fat Dollar will give you support and ideas to increase your income and still let you live a joyful life
Manage Your Money - Tips for managing your Fat Dollars
How to Stop Impulsive Spending
Save Money on Gas - Increase Your Mileage Up to 26%
Let Uncle Sam Help Finance Your Retirement Plan
Bartering Online or Offline - To fatten up your dollars
Fat Dollar recommends Simply Free Stuff site - Free samples and products
Books to help you save money and regain control of your Fat Dollars
Save Grocery Money Books - free bonus cookbook with purchase